Now Dyed Tencel in the shop!
A Collection of 11 beautiful dyed Tencel colors to blend into your spinning and felting projects. Add a bit of shimmer. A great replacement for silk at 1/2 the price.
Go to Tencel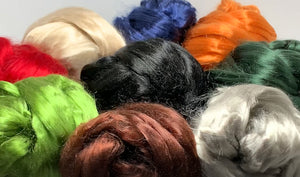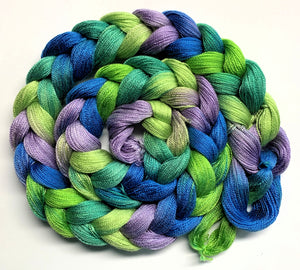 Check out the Daily Warps!
We specialize in artisan dyed warps and fibers in wool, silk, cotton, tencel and rayon.  I am always adding new items to the shop so plan on visiting frequently.  If you are looking for something please ask, you never know what I have that hasn't made it to the site yet!  I love custom orders too.
Go to Daily Warps